Recent Board Meeting Minutes

Click here to access them.
Mission Statement
---

80-20 Educational Foundation is a 501(C)(3) tax-exempt organization. It is devoted to furthering equal opportunity in the workplace and equal justice for Asian Americans. It has the same goals as 80-20 Initiative, Inc. with an overlapping Board. However, these organizations use different approaches. 80-20 Educational Foundation focuses on political education, it does not take political action such as endorsement of political candidates. The two organizations, while sharing the same goal, are operated independently. All donations to this Foundation are tax deductible.
Board of Directors
---
President – S B Woo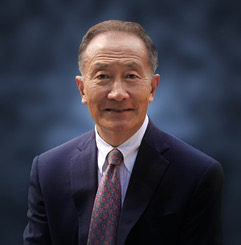 S B received his Ph D in physics from Washington University in St. Louis in 1964. He was a Professor of Physics and a trustee of the University of Delaware. He was the founding president and chief negotiator of the Faculty Bargaining Unit at that University.
S B was elected Lt. Governor of Delaware in 1985, the highest elected state office in the continental USA held by an Asian American at the time. He later was an Institute Fellow at the Kennedy School of Government at Harvard University. He is listed in Who's Who in America and a life-size picture of him is on display in the Smithsonian National Museum of American History in Washington, D C.
S B was the national president of the Organization of Chinese Americans (OCA) in 1991. He is a founding member and the Immediate Past President of 80-20 Initiative.

Vice President – Henry J. Lee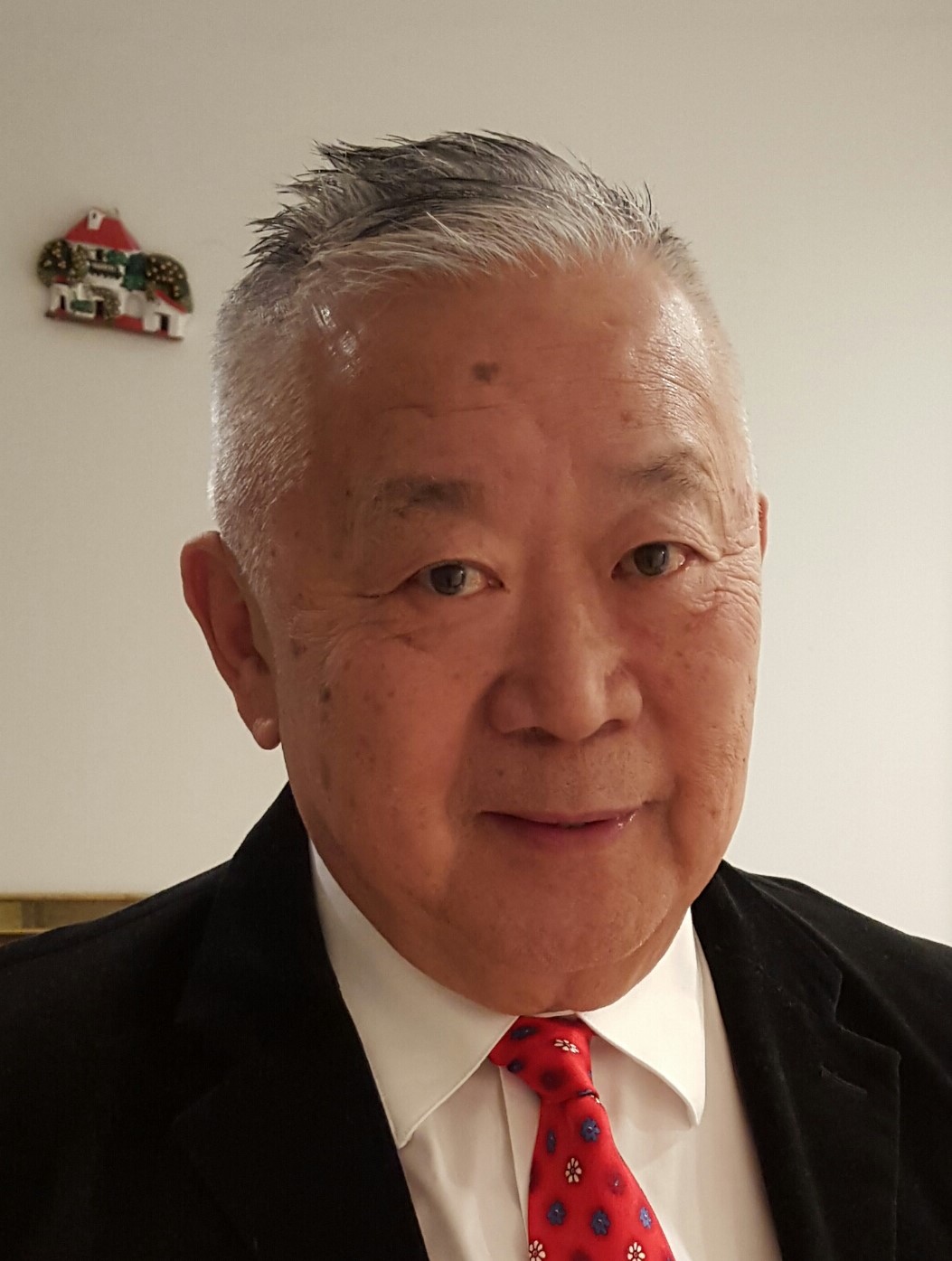 Henry graduated from Queens College with a Physics degree in 1962. Working as a Health Physicist while an undergraduate, his career positions included Space Systems Analysis, Project Engineering Management, Flight Simulation, Systems Development, Management Consulting, International Marketing and the establishment of his own IT Consultancy. HJL now practices in Real Property Investment, Development, Marketing and Management. He is licensed in New York and Florida, as a Real Estate Broker.
Henry was affiliated with McDonnell Douglas (Missile & Space Systems Division), Northrop Corp (Space Systems), General Electric, Arabian American Oil Company (Saudi Arabia), The Diebold Group and The Financial Marketing Group, as its President for over 15 years. He was involved in projects connected with President JFK's goals in the early 60's to put a man on the moon, namely the Apollo Mission.
Henry is a life member of IEEE, a member of OCA New York Chapter, and a Life Member of 80-20initiative. He is a licensed Pilot and a member of AOPA. Henry was one of the first Asian Americans, appointed to the U S Merchant Marine Academy by national competitive exam.
Board Secretary – Dr. Alice S. Huang (S. California)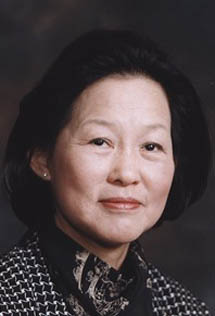 Advisor to IEC
Past President, Am. Assoc. for the Advancement of Science (AAAS)
Retired professor from Harvard Medical School
Retired Dean for Science at New York University
Member of the Division of Biology at the California Institute of Technology
Board member of The Rockefeller Foundation, Waksman Foundation for Microbiology, and Public Agenda
Member of the Academia Sinica, Taiwan
Board Treasurer – Dr. Wei-Jing Zhu (N. California)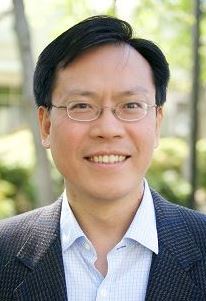 A first place winner of the 1986 Westinghouse (now Intel) Science Talent Search, Wei-Jing received his A.B. from Harvard College and Ph.D. in theoretical physics from Cornell University. While at IBM Watson Research, he co-authored the seminal BLEU metric for automatic evaluation of Statistical Machine Translation systems. He has since been a quantitative researcher in finance, for 10 years at Two Sigma Investments LLC, and now at Nipun Capital LP.
Wei-Jing has been actively involved in builiding community at local Chinese schools, Asian American churches, and company Asian American networks. He is an 80-20 Family Life Member and supporter for the last 15 years.
Board Member – SK Lo (Minnesota)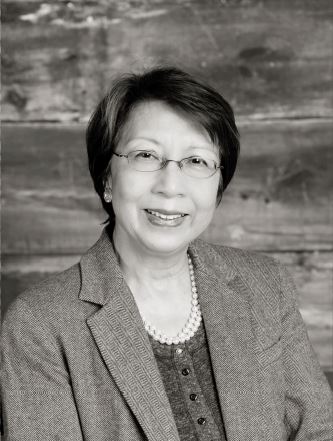 Came to the US on a Mencius full scholarship for undergrad study
Ph.D. in theoretical physics in U of Minnesota and Postdoc fellowship at University of Tokyo
Student president and Valedictorian
Active in student movements: Chinese as an official language in HK; Vietnam war moratorium; Diaoyutai
Promoted to senior staff scientist at Honeywell Inc working on defense contracts
Established two successful Kumon math and reading franchise outlets in Minnesota
Founding member of two successive independent Kumon franchisee organizations
Board Member – Larry Z. Shen (California)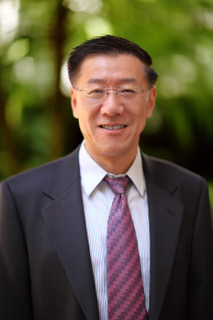 Dr. Shen is co-founder and President of Pharmapace, Inc., a San Diego based consulting and full service outsourcing firm for the pharmaceutical, biotech, medical device companies with a focus on delivering exceptional value in the areas of data management, statistics, programming, and medical writing. Dr. Shen has a highly accomplished career in leading clinical organizations to support drug development and clinical research programs. He has directly worked on over 20 investigational new drug projects and played leading roles in regulatory submissions that have led to 6 drug approvals in both US and European Unions. He has authored or co-authored many articles on statistical methodology and their applications to drug development. His work on dose titration received the Thomas W Teal award at the 2007 Drug Information Association annual meeting. In 2014, Dr. Shen was elected fellow by the American Statistical Association.

Prior to founding Pharmapace, Dr. Shen was Vice President at Amylin Pharmaceuticals in charge of their clinical development organizations including Statistics, Programming, Data Management, PK/PD modeling, and Medical Writing. He has worked at Amylin since 1997 and has implemented rigorous procedures for data processing, analyses, and reporting to ensure data integrity and statistical excellence. Under his leadership, the department has played a critical role in the development and approval of four innovative medicines.

Dr. Shen obtained his Ph.D in Statistics from the University of California at Berkeley and both BS and MS degrees from Beijing University in China.

Dr. Shen once served as President of the San Diego Chapter of the American Statistical Association.
Board Member – Elaine Su
Elaine graduated from State University of New York (SUNY Staten Island) with a degree in Business Administration. She was the head of her own fashion business for 15 years while simultaneously being the Treasurer for a non-profit organization, Chinese Theatre Works, for 17 years.
In 1998, Elaine joined the Department of Army Civilian workforce. She was promoted to GS-14 in 2009 and led a branch of over 20 employees.
Elaine was the Chair of FAPAC (Federal Asian Pacific American Council, a Federal employee organization), NJ Chapter for 2 years. She was the Chair of Fort Monmouth Asian American Heritage Committee, NJ for 4 years.
Elaine retired from Army as the Logistics Chief, Integrated Logistics Support Branch, CECOM, Aberdeen Proving Ground, MD.
Elaine is currently practicing Vipassana taught by Mr. S.N. Goenka.
Board Member – Jing-Li Yu (New York)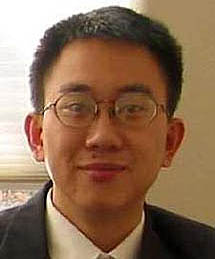 Special Assistant of the 80-20 Initiative (2002-2005)
Operations Director of the Initiative (2005-2006)
Delegate to 80-20's 2004, 2012, and 2016 Presidential Candidate Endorsement Convention
Board Member of 80-20 PAC (2007-Present)
Treasurer (2007-2010)
Chair, Nominations Committee (2013-2016)
Advisor to the Interim Executive Committee (2013-2016)
Acting Secretary (2016)
Acting Treasurer (2017-Present)
Staff Member – Stephen Lin (N. California)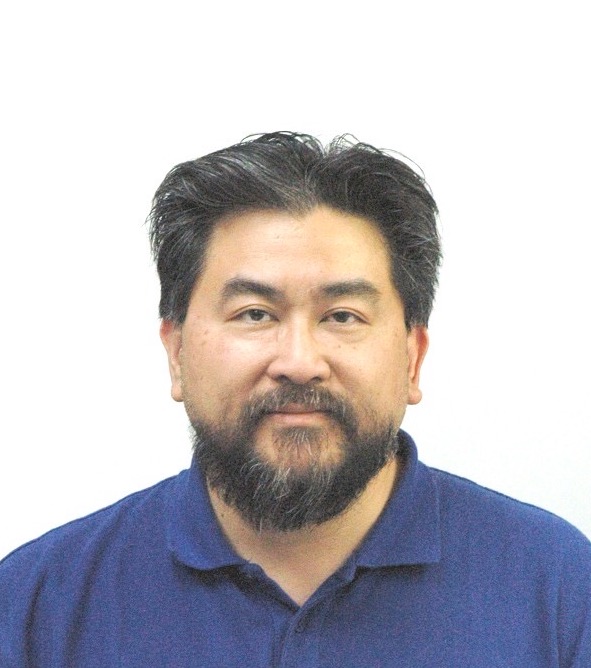 Attorney at Law with 17 years of experience, including 5 years in corporate/international law and 12 years as a Civil Litigator in California
Member in good standing of the California Bar since 1999
Past President of the Chinese American Political Association ("CAPA")
Past Chairman of the Chinese American Public Affairs Community Education Fund ("CAPA-CEF")
10 years of prior service on the Boards of CAPA and CAPA-CEF
80-20 PAC member since 2011
Graduate of Yale University, magna cum laude, B.A. in East Asian Studies (1995)
Graduate of U.C. Berkeley Law School, J.D. (1998)
Bylaws
---
1. NAME AND OFFICES OF THE CORPORATION
1.1 Name. The name of this corporation is 80-20 Educational Foundation, henceforth called the 80-20 Ed Foundation.

1.2 Location of Principal Office. The principal office for the transaction of the activities and affairs of the Corporation is located in the State of Delaware. The Board of Directors ("Board") may change the principal office from one location to another. Any such change shall be noted on these Bylaws.

1.3 Location of Other Offices. The Board may at any time establish branch or subordinate offices at any place or places where the Corporation is qualified to conduct its activities.
2. PURPOSES AND LIMIATIONS
The purposes of the Corporation are charitable and dedicated to the education of Asian Pacific Americans (APA) in the area of public affairs and participation in the democratic process of the nation and to win equal justice and equal opportunity. The 80-20 Ed Foundation shall sponsor and provide financial support for programs and activities that develop APA leadership in the public sector, raise public awareness of Asian Pacific concerns and their impact on policy and decision-making in government, to eliminate prejudice and discrimination. Activities include but not limited to:
Sponsor July 4 flag project in the APA communities.
Fight negative stereotyping of Asian Pacific Americans.
Advocate for appointment of APA to top level government positions.
Fight against unjust government prosecution of APA.
Pursue equal opportunity in the workplaces for APA, including legal actions.
Provide workshops to develop APA leaders in public affairs.
Promote inter-ethnic and inter-racial collaboration.
3. MEMBERSHIP
The Corporation shall have no members. Any action, which would otherwise require approval by a majority of all members or approval by the members, shall require only approval of the Board. All rights, which would otherwise vest in the members, shall vest in the directors.
4. BOARD OF DIRECTORS
4.1 Powers of Directors.

General Corporate Powers. Subject to the provisions and limitations of section 501(c)(3) of the Internal Revenue Code and any other applicable laws, and subject to any limitations in the Articles of Incorporation or Bylaws relating to action requiring approval by the members, the activities, business, and affairs of the Corporation shall be managed, and all corporate powers shall be exercised, by or under the direction of the Board.

Limitation of Powers. No substantial part of the activities of the Corporation shall be carried out to influence legislation, and the Corporation shall not participate in, or intervene in (including the publishing or distribution of statements) any political campaign on behalf of or in opposition to any candidate for public office.

Specific Powers. Without prejudice to the general powers set forth in Section 4.1(a) of these Bylaws, but subject to the same limitations, the Board shall have the following powers in addition to other powers enumerated in theses Bylaws:

(i) to select and remove at the pleasure of the Board all officers, agents, and employees; to prescribe powers and duties for them as may be consistent with law, the Articles of Incorporation, and these Bylaws; to fix their compensation; and to require from them security for faithful service.

(ii) to conduct, manage, and control the affairs and activities of the Corporation and make such rules and regulations for this purpose, consistent with law, the Articles of Incorporation, and these Bylaws

(iii) to borrow money and incur indebtedness on behalf of the Corporation, and cause to be executed and delivered for the Corporation's purposes, in the corporate name, promissory notes, bonds, debentures, deeds of trust, mortgages, pledges, hypothecations, and other evidences of debt and securities

Delegation of Management. The Board may delegate the management of the activities of the Corporation to any person or persons, a management company, or committees however composed, provided that the activities and affairs of the Corporation shall be managed and all corporate power shall be exercised under the ultimate direction of the Board
4.2 Number and Qualification of Directors.

Authorized Number. The Board of directors shall consist of no less than six (6) and no more than twelve (12) directors.

Term of Office and Election. The initial directors of the Corporation shall be those persons named in the Articles of Incorporation and they shall hold office until their successors and additional directors are chosen at the first annual meeting of the Board. Thereafter, each director shall serve a two-year term. Directors can be elected for additional two-year terms. Directors shall be elected by the members of the Board present at the annual meeting.
4.3 Vacancies on the Board of Directors.

Filling of Vacancies. Any vacancy occurring on the Board resulting from the death, resignation, retirement, disqualification or removal from office of the Board shall be filled by the affirmative vote of 2/3 of the directors then in office.

Resignations. Any director may resign by giving written notice to the president or the secretary. The resignation shall be effective when the notice is given unless it specifies a later time for the resignation to become effective. If a director's resignation is effective at a later time, the Board may elect a successor to take office as of the date when the resignation becomes effective.

Removal. Any director may be removed, for cause such as convicted of a felony, by the affirmative vote of a majority of the Board.

Compensation and Reimbursement. Directors and members of committees shall receive no compensation for their services as directors, but may receive reimbursement for expenses in attending meetings.

Limitations on Liability of Directors. No Directors of the Corporation shall be personally liable to the Corporation for monetary damages for an act or omission in the Director's capacity as a Director; provided, however, that the foregoing provision shall not eliminate or limit the liability of a Director to the extent a Director is found liable for (i) breach of the Director's duty of loyalty to the Corporation, (ii) an act or omission not in good faith that constitutes a breach of duty of the Director to the Corporation or an act of omission that involves intentional misconduct or a knowing violation of the law, (iii) a transaction from which the Director received an improper benefit, whether or not the benefit resulted from an action taken within the scope of the Director's office, or (iv) an act or omission for which the liability of the Director is expressly provided by an applicable statute.

4.4 Directors' Meeting.

Place of Meetings. Regular or special meetings of the Board may be held at any place within the United States consented to in writing by a majority of the Board members.

Meetings by Telephone. Any meeting may be held by conference telephone or similar communication equipment, as long as all directors participating in the meeting can hear one another. All such directors shall be deemed to be present in person at such a meeting.

Annual Meeting. The Board shall hold an annual meeting for the purpose of organization, selection of directors and officers, and the transaction of other business. Annual meetings of the Board shall be held in February or March.

Special Meetings. Special meetings of the Board may be called by the president, or any two officers, or any three directors. Notice of the time and place of special meetings shall be given to each director by first-class mail, telephone, electronic mail or by facsimile at least 48 hours before the time set for the meeting.

Quorum. A majority of the authorized number of directors shall constitute a quorum for the transaction of business.
5. OFFICERS
5.1 Officers of the Corporation. The officers of the 80-20 Educational Foundation shall be composed of a President, a Vice President, a Secretary and a Treasurer. The term of officers is two years.
5.2 Election of Officers. Officers shall be elected by the Board at its annual meeting..
5.3 Removal of Officers. Any officer of the 80-20 Educational Foundation may be removed from office by a two-third (2/3) vote of the Board of Directors.
5.4 Resignation of Officers. Any officer may resign at any time by giving written notice to the 80-20 Ed Foundation. The resignation shall take effect as of the date the notice is received or at any later time specified in the notice and, unless otherwise specified in the notice, the resignation need not be accepted to be effective. Any resignation shall be without prejudice to the rights, if any, of the 80-20 Ed Foundation under any contract to which the officer is a party.
5.5 Responsibilities of Officers.
President. The President shall:

Act as representative and coordinator of all official functions of the 80-20 Educational Foundation and preside at all meetings
Coordinate the functions and activities of various committees.
Appoint, with approval of the Board, an officer in case of vacancy.
Appoint, with approval of the Board, the committee chairpersons.
Invite advisors for the 80-20 Educational Foundation and for various committees.
Serve as ex-officio member of all committees.


Vice President. The vice President shall:

Assume the responsibilities of the President when the latter is unable to perform his/her duties.
Serve as ex-officio member of all committees.
Co-ordinate fund-raising activities.


Secretary. The Secretary shall:

Be responsible for all documents, minutes and records of all official meetings and activities of the 80-20 Ed Foundation.
Assist the President in the preparation of all written materials.
Assist the President in the planning of all meetings.
Assist the Vice President in organizing fund-raising events.


Treasurer. The Treasurer shall:

Act as custodian of all funds of the 80-20 Ed Foundation.
Disburse the funds of the 80-20 Ed Foundation under the supervision of the President.
Present financial report at each board meeting and immediately prior to his/her resignation or termination of office.
6. MISCELLANEOUS PROVISIONS
6.1 Parliamentary Authority. Proceedings of 80-20 Ed. Foundation shall be governed by the current edition of Robert's Rules of Order Revised.
6.2 Fiscal Year. The fiscal year of 80-20 Ed. Foundation shall be from January 1st to December 31st.
6.3 Financial decisions. Expenditures and investments shall be made jointly by the Officers of the Corporation.
6.4 Checks, Drafts, Notes. Checks, drafts and notes in excess of $25,000.00, issued by 80-20 Ed Foundation, shall be signed by the Treasurer and the President.
7. INDEMNIFICATION
If a Director, officer, employees or agent of the organization, or any testate or in testate successor thereof, is made, or threatened to be made, a party to any civil or criminal action of proceeding in any matter arising from his or her status in the organization or from the performance of his or her duties for or on behalf of the organization, then, to the fullest extent now or hereafter permitted by law, upon affirmative vote of the Board of Directors, a quorum of directors being present at the time of the vote who are not parties to the action or proceeding, the organization shall:
advance to such directors, officer, employee, agent or successor thereof all sums found by the Board, so voting, to be necessary and appropriate to enable the Director, officer, employee, agent or successor thereof to conduct his or her defense, or appeal, in the action or proceeding; and

indemnify such director, officer, employee, agent or successor thereof for all sums paid by him or her in the way of judgments, fines, amounts paid in settlement, and reasonable expenses, including attorneys' fees actually and necessarily incurred, in connection with the action or proceeding, or appeal thereon, subject to the proper application of credit for any sums advanced to the Director, officer, employee, agent or successor thereof pursuant to cause (a) of this Article.
8. DISSOLUTION
Upon the dissolution of the Corporation, the Board of Directors of the Corporation shall, after paying or making provision for the payment of all of the debts, claims and liabilities of the Corporation, dispose of all of the assets of the Corporation exclusively for the purposes of the Corporation in such manner, or to such organization or organizations organized and operated exclusively for charitable, scientific or educational purposes as shall at the time qualify as an exempt organization or organizations under Section 501(c)(3) of the code, as the Board of Directors of the Corporation shall determine.
9. AMENDMENTS
New Bylaws may be adopted, or these Bylaws may be amended or repealed, by a 2/3 vote of approval by the Board.
Adopted November 1, 2017



AMICUS BRIEF

This document is also viewable in pdf format at
http://sblog.s3.amazonaws.com/wp-content/uploads/2012/05/12-05-29_Gura_Final_Fisher_Brief.pdf


No. 11-345 ================================================================

In The Supreme Court of the United States ABIGAIL NOEL FISHER, Petitioner, v. UNIVERSITY OF TEXAS AT AUSTIN, et al., Respondents.

On Writ Of Certiorari To The United States Court Of Appeals For The Fifth Circuit

BRIEF AMICUS CURIAE OF THE LOUIS D. BRANDEIS CENTER FOR HUMAN RIGHTS UNDER LAW, THE 80-20 NATIONAL ASIAN-AMERICAN EDUCATIONAL FOUNDATION, ET AL., IN SUPPORT OF PETITIONER

ALAN GURA* GURA & POSSESSKY, PLLC 101 N. Columbus Street, Suite 405 Alexandria, Virginia 22314 703.835.9085 alan@gurapossessky.com *Counsel of Record Counsel for Amici Curiae

================================================================ COCKLE LAW BRIEF PRINTING CO. (800) 225-6964 OR CALL COLLECT (402) 342-2831

ADDITIONAL AMICI National Federation of Indian American Associations Indian American Forum for Political Education Global Organization of People of Indian Origin

i QUESTION PRESENTED Whether the Equal Protection Clause of the Fourteenth Amendment permits the University of Texas at Austin's use of race in undergraduate ad- missions decisions.

INTERESTS OF AMICI CURIAE

1

The Louis D. Brandeis Center for Human Rights Under Law ("LDB") is a nonprofit organization dedicated to advancing the civil and human rights of the Jewish people, and promoting justice for all. LDB is committed to advancing the concept that the law must treat all people equally, without regard to religion, race, or other immutable personal characteristics having no bearing on individual merit. In particular, LDB is focused on combating the resurgent problem of anti-Semitism in higher education. LDB is concerned that aspects of the diversity rationale raised in this case were historically developed as a means of restricting the enrollment of Jewish students in highly selective colleges and universities, and have the continuing effect of limiting the enrollment of other minority students, such as Asian Americans.
The 80-20 National Asian American Education Foundation ("80-20") is a national nonprofit, nonpartisan organization sharing a commitment of equal opportunity and civil rights for Asian Americans and all people. 80-20 speaks for the Asian American

2 community with authority by virtue of its open and neutral national surveys of the community. 80-20's historically unprecedented survey of approximately 47,000 Asian Americans revealed overwhelming support (by a more than 52:1 ratio) within the community for race-neutral, merit-based college admission policies. More information about 80-20's survey is available at http://www.80-20educationalfoundation. org/projects/colleges.asp.

The National Federation of Indian American Associations, the Indian American Forum for Political Education and the Global Organization of People of Indian Origin, together represent hundreds of Indian American organizations promoting the security of civil rights, political empowerment, and cultural interaction.

Amici are concerned that many colleges employ racial preferences in their admission processes, demanding higher standards for some applicants on the basis of race. Abusing the discretion extended in Grutter v. Bollinger, 539 U.S. 306 (2003), the University of Texas has established a system in which disfavored minority groups, such as Asian Americans, face more stringent admissions standards than either whites or African Americans. In devaluing the hard work of deserving students on account of race, these policies foment racial strife, undermine our society's basic meritocratic values, and deprive all Americans of the benefits that might be expected from channel- ing educational resources at those students exhibiting the greatest merit.

3

Sanctioning pretexts used to perpetuate invidious discrimination also breeds cynicism about our legal system's commitment to equal justice. Students who know that they and their friends have been treated unequally on account of race are neither fooled nor placated by attempts to rationalize a plain injustice. Race conscious admission standards are unfair to individuals, and unhealthy for society at large. The decision below should be reversed.

-SUMMARY OF ARGUMENT

Admission to the Nation's top universities and colleges is a zero-sum proposition. As aspiring applicants capable of graduating from these institutions outnumber available seats, the utilization of race as a "plus factor" for some inexorably applies race as a "minus factor" against those on the other side of the equation. Particularly hard-hit are Asian American students, who demonstrate academic excellence at disproportionately high rates but often find the value of their work discounted on account of either their race, or nebulous criteria alluding to it.
"Asian Americans are the new Jews, inheriting the mantle of the most disenfranchised group in college admissions. The nonacademic admission criteria established to exclude Jews, from alumni child status to leadership qualities, are now used to deny Asians." Daniel Golden, THE PRICE OF ADMISSION 199-200 (2007) ("Golden"). According to one former

4 Princeton provost, "Historically, at the Ivies, the situation of the Asian minorities parallels very closely the situation of the Jewish minorities a half a century earlier." Id. at 200.

Supporters of race-conscious admissions policies may bristle at any comparisons between supposedly beneficent, modern efforts to promote "diversity," and the historic forms of discrimination and exclusion directed against disfavored minorities, particularly Jews. But history reveals no distinction between the modern rationales for discriminatory practices and those invoked to justify quotas in an earlier era. Then, as now, fuzzy notions of "character," "sociability," "leadership," and athletic prowess were utilized to consciously restrict an ethnic group believed to be deficient in these qualities, lest its members over- whelm schools by virtue of their superior academic performance.
The applicant pool's demographic makeup has shifted markedly since the introduction of Jewish quotas nearly a century ago. The mechanics of dis- crimination, and the various excuses for it, remain essentially unchanged. If the Jewish quotas of old would be unacceptable to this Court, then neither should this Court accept today's discriminatory systems based on "diversity" and "holistic" or "comprehensive" review.
Granting Respondents discretion to pursue race-conscious policies would effect an abdication of this Court's duty to enforce constitutional limits on

5 governmental action. In the end, this Court's task is not to impose its vision of an ideal college admissions system. Nor should it matter whether this Court's precedent would allow Respondents the latitude to pursue racially discriminatory policies. Rather, the Court is tasked with evaluating whether Respondents' practices are compatible with the constitutional command that no person be denied the equal protection of the law. Few would argue that the Jewish quotas of the 1920s comport with the equal protection values ratified by the Fourteenth Amend- ment. Regardless of how they are packaged or who they impact today, these practices cannot be allowed to continue in any public institution. -ARGUMENT I. Race Frequently Plays A Decisive Factor in College Admissions, Most Greatly Dis- advantaging Fully Qualified Asian American Students.

A. Race Is Heavily Correlated to Prospects for School Admission.

There is little question that a college applicant's race strongly impacts the odds of admission at many of the Nation's leading educational institutions. According to one widely-cited, comprehensive study, Asian American students' SAT scores must exceed their white colleagues' results by 140 points to gain an equivalent chance of admission at private institutions. The corresponding black and Hispanic SAT advantages

6 relative to whites are 310 and 130 points, respectively. Thomas Espenshade, Alexandria Redford, NO LONGER SEPARATE, NOT YET EQUAL: RACE AND CLASS IN ELITE COLLEGE ADMISSION AND CAMPUS LIFE 92 Table 3.5 (2009) ("Espenshade"). For public institutions, the Asian American disadvantage relative to whites is 3.4 ACT points (out of 36), while the corresponding black and Hispanic advantages are 3.8 and 0.3 points, respectively. Id. "[F]or the same SAT scores, the chances of being admitted are usually highest for black and Hispanic candidates and lowest for Asian applicants. For example, in the highest SAT range (1400-1600), 77 percent of black students are admitted, followed by 48 percent of Hispanics, 40 percent of whites, and 30 percent of Asian candidates." Id. at 81.

Among enrolled students admitted to UT Austin outside the Top Ten Percent program in 2009, the mean SAT scores (out of 2400) were 1991 for Asians, 1914 for whites, 1794 for Hispanics, and 1524 for blacks, while mean grade point averages for these demographic groups were 3.07, 3.04, 2.83, and 2.57 respectively. Implementation and Results of the Texas Automatic Admissions Law (HB588) at the University of Texas at Austin (December 23, 2010), at 14, Table 7-SAT, available at http://www.utexas.edu/student/ admissions/research/HB588-Report13.pdf (last visited May 23, 2012).

Another study revealed that Asians admitted to the University of Michigan in 2005 scored a median 1400 out of 1600 on the SAT – 50, 140, and 240 points higher than the median scores for white, Hispanic, and black applicants, respectively. Althea K. Nagai,

7 Racial and Ethnic Preferences in Undergraduate Admissions at the University of Michigan, CENTER FOR EQUAL OPPORTUNITY (October 17, 2006), at 1, available at http://www.ceousa.org/attachments/article/548/ UM_UGRAD_final.pdf (last visited May 21, 2012). While Michigan that year admitted 92 percent of black and 88 percent of Hispanic applicants bearing a 3.2 grade point average and 1240 SAT, only 10 per- cent of Asian and 14 percent of white applicants with such numbers were admitted. Id. at 21.

Unsurprisingly, Asian American enrollment rises dramatically when race-conscious admission standards are eliminated. When Californians ratified Calif. Const. art. I, § 31 ("Proposition 209"), barring all invidious racial discrimination in college admissions, Berkeley saw Asian freshman enrollment rise from 37.3 percent in 1995, to 43.57 percent in 2000, to 46.59 percent by 2005. David R. Colburn, Charles E. Young, and Victor M. Yellen, Admissions and Public Higher Education in California, Texas and Florida: The Post-Affirmative Action Era, 4(1) INTERACTIONS: UCLA JOURNAL OF EDUCATION AND INFORMATION STUDIES (2008), available at http://escholarship.org/ uc/item/35n755gf (last visited May 20, 2012). "For UCSD, the number of Asian-American students continues to increase as both a number and percent of the student body, from 1,070 or 35.93 percent in 1995 to 1,133 or 36.33 percent in 2000 and to 1,684 or 46.88 percent in 2005." Id. Smaller improvements were also seen in Texas and Florida, which had eliminated "affirmative action" programs, but re- placed them with geographic plans designed to have a disparate impact along racial lines. Id. at 18.

8

"Prompted by many complaints from parents whose high-scoring children were rejected by Berkeley," then-Chairman of the University of California's Board of Regents, John Moores, investigated whether his school system discriminated on the basis of race notwithstanding Proposition 209. Moores reported
learn[ing] that 359 students with combined SAT scores of 1,000 or less were admitted to Berkeley in 2002, accounting for 3% of the 10,905 students admitted that year. (The na- tonal SAT average is about 1,000.) Of those 359 students, 231 were from underrepresented minorities – meaning blacks, Hispanics and Native Americans. Only 19 of the low scorers were white. Some 1,421 Californians with SAT scores above 1,400 applying to the same departments at Berkeley were not admitted. Of those, 662 were Asian-American, while 62 were from the underrepresented minorities.

John Moores, College Capers (March 29, 2004), FORBES, available at http://www.forbes.com/forbes/2004/ 0329/040.html (last visited May 19, 2012).2

Racial disparity in college admission is reflected not only by grades and SAT scores. "Asians comprise 9 about 30 percent of winners and finalists for the most prestigious accolades given to high school seniors, about double their Ivy League enrollment. For exam- ple, of 8,091 students designated as AP National Scholars in 2006 . . . 2,602, or 32 percent, were Asian American." Golden at 305.
As Princeton researcher Thomas Espenshade summed, "We're finding that there's consistently this Asian penalty." Golden at 305. "He added that the Asian penalty persists even after preferences for alumni children and recruited athletes are taken into account – contrary to the claims of Harvard and other elite colleges that [such edges] explain the disparity in credentials between successful white and Asian candidates." Id.
B. Asian American College Applicants Are Subjected to Restrictive Quotas, Implemented By Vague, Pretextual Standards.
Perhaps uncomfortable with the plain meaning of the data, Espenshade and Radford denied that their research necessarily proves "that elite college admis- sion officers are necessarily giving extra weight to black and Hispanic candidates just because they belong to underrepresented minority groups." Espenshade at 94. While "this may occur from time to time . . . it is more likely . . . that the labels 'black' and 'hispanic' are proxies for a constellation of other factors. . . ." Id. "With the information at hand . . . we

10 are not able to settle the question of whether Asian applicants experience discrimination in elite college admissions." Id. at 95.

Respectfully, that is not correct. The "information at hand" reveals that the "constellation of other factors" is merely a pretext for invidious discrimination. Admissions officers start with a racial ideal – whether hard or soft, a quota nonetheless – and then seek students possessing vague qualities that allegedly happen to be present within racial groups in proportions inverse to academic achievement.

Regrettably, many individuals casually accept the validity of quotas. Defending race-conscious admissions policies, President Clinton once remarked that "there are universities in California that could fill their entire freshman classes with nothing but Asian Americans." Leon Rennert, President Embraces Minority Programs, SACRAMENTO BEE, April 7, 1995, at A1. As early as 1985, one member of a Princeton graduate school admissions committee recounted, "We were going over the applicant list and we came to a clearly qualified Asian-American student . . . And one committee member said, 'We have enough of them.' And someone else turned to me and said, 'You have to admit, there are a lot.'" Michael Winerip, Asian Americans Question Ivy League's Entry Poli- cies, NEW YORK TIMES, May 30, 1985, at B1.
Moores had no trouble identifying the root cause of persistent anti-Asian discrimination.

11

How did the university get away with discriminating so blatantly against Asians? Through an admissions policy with the vague term "comprehensive review." The policy in- cludes factors like disabilities, low family income, first generation to attend college, need to work, disadvantaged social or educational environment, difficult personal and family situations . . . Needless to say, there is no hard weighting system at Berkeley for any of the fuzzy factors mentioned above. The result is an admissions system that is impossible to audit and that offers a cover for university administrators who don't want the media hounding them over declining minority enrollment. Moores, supra.
In 2006, UCLA adopted Berkeley's "comprehensive" approach to weighing undergraduate applications, in direct response to political pressure to admit more African Americans. The move's pretextual nature was documented in a lengthy public resignation statement by a member of the school's Committee on Undergraduate Admissions and Relations with Schools, the body charged with oversight of undergraduate admissions. To remain on the Committee, wrote the resigning member, "would condone and make me complicit in what appears to be illegal activity." Tim Groseclose, Report on Suspected Malfeasance in UCLA Admissions and the Accompanying Cover-Up (August 28, 2008), available at http://

12 www.sscnet.ucla.edu/polisci/faculty/groseclose/CUARS. Resignation.Report.pdf (last visited May 18, 2012).

Defenders of discriminatory practices often assert that hard numbers demonstrating bias against Asian Americans merely reflect a reality that "[w]hile Asian Americans are slightly stronger than whites on academic criteria, they are slightly less strong on extracurricular criteria." Dana Y. Takagi, THE RE- TREAT FROM RACE 70 (1998) (citing Susie Chow and William Fitzsimmons, "Statement on Asian-American Admissions at Harvard and Radcliffe," at 1 (1988)). "Leadership qualities, extracurricular involvement, achievement outside of the classroom, and raw de- mographics are factors that are key in evaluating every applicant. When the numbers are tabulated, a few snapshots of the data will look extreme, but this is no reason to flee from a worthy process." On Asian American Admissions, HARVARD CRIMSON (November 20, 2006), available at http://www.thecrimson.com/ article/2006/11/20/on-asian-american-admissions-a-nov- 11/ (last visited May 18, 2012).
It is little comfort to Asian American students, and not more comforting than it would have been to Jews not long ago, to hear that their hard work is devalued because "[i]t is these other aspects of race and ethnicity that matter, not race itself." Espenshade at 94. And it would be difficult to believe that in today's political environment, blacks or Hispanics could be expected to walk away satisfied with that sort of answer to their protests against racially- discriminatory practices.

13

In any event, there is no reason why "holistic" criteria should disproportionately impact Asian Americans in the absence of bias. Asian Americas are not less likely than their peers to excel outside the classroom. The United States Presidential Scholars Program annually designates up to 141 high school students as "Presidential Scholars," among the most prestigious honor bestowed upon graduating high school seniors, "on the basis of outstanding scholar- ship, service, leadership, and creativity through a rigorous selection and review process administered by the White House Commission on Presidential Scholars and the US Department of Education." Presidential Scholars Foundation, http://www.presidentialscholars. org/history.htm (last visited May 19, 2012). In 2006, 27 percent of Presidential Scholars were Asian American. Golden at 305.
And indeed, discrimination patterns persist even in areas where one would expect less weight would be assigned to non-academic factors. Medical schools may be expected to base admissions decisions primarily upon assessment of applicants' future abilities to diagnose and treat illness, but their data reveals profound racial and ethnic differences in the odds of gaining admission. The Association of American Medical Colleges publishes admission rates for various racial groups at different objective grade and MCAT score levels. See Ass'n of Am. Medical Colleges, Table 25: MCAT and GPA Grid for Applicants and Acceptees by Selected Race and Ethnicity, 2009-2011 (aggregated), available at https://www.aamc.org/data/ facts/applicantmatriculant/157998/mcat-gpa-grid-by- selected-race-ethnicity.html (last visited May 19,

14 2012). The results are startling. As summed up by University of Michigan economist Mark Perry, black applicants with average grades and test scores (GPA 3.40-3.59, MCAT 27-29)

were almost three times more likely to be admitted than their Asian counterparts (85.9% vs. 30%), and 2.4 times more likely than their white counterparts (85.9% vs. 35.9%). Likewise, Hispanic students with average GPAs and average MCAT scores were about twice as likely to be accepted as white applicants (68.7% vs. 35.9%), and more than twice as likely as Asian applicants (68.7% vs. 30%) . . . For students applying to medical school with slightly below average GPAs of 3.20-3.39 and slightly below average MCAT scores of 24-26 . . . black applicants were more than 8 times as likely to be admitted as Asians (67.3% vs. 7.7%), and more than 5 times as likely as whites.

Mark J. Perry, Do Medical School Acceptance Rates Reflect Preferences for Preferred Minority Groups? (February 11, 2012), CARPE DIEM, available at http://mjperry.blogspot.com/2012/02/do-medical-school- acceptance-rates-from.html (last visited May 19, 2012).

Contrary to the assertions of some school administrators, Asian Americans do not tend to score low on "holistic" assessments because they are disproportionately less "well-rounded." Asian Americans tend to score low on "holistic" assessments because "holistic" review is designed to reflect concerns about

15 excessive numbers of them, and often incorporates negative racial stereotypes that outweigh any consideration of an Asian American applicant's actual extracurricular record.

[W]hen I worked as a reader for Yale's Office of Undergraduate Admissions, it became immediately clear to me that Asians – who constitute 5 percent of the US population – faced an uphill slog. They tended to get excellent scores, take advantage of AP offer- ings, and shine in extracurricular activities. Frequently, they also had hard-knock stories: families that had immigrated to America under difficult circumstances, parents working as kitchen assistants and store clerks, and households in which no English was spoken. But would Yale be willing to make 50 percent of its freshman class Asian? Probably not.

Kara Miller, Do colleges redline Asian-Americans?, BOSTON GLOBE, February 8, 2010, available at http:// www.boston.com/bostonglobe/editorial_opinion/oped/ articles/2010/02/08/do_colleges_redline_asian_americans/ (last visited May 18, 2012).

Asked why a particularly strong Asian American applicant was denied admission, an MIT dean of admissions speculated that the applicant "looked like a thousand other Korean kids with the exact same profile of grades and activities and temperament," and that the school would have preferred not to admit "yet another textureless math grind." Golden at 201. The situation is such that high school guidance

16 counselors recommending Asian Americans for college admission offer statements such as, "Rachel, for an Asian, has many friends." Scott Jaschik, Too Asian? INSIDE HIGHER ED (Oct. 10, 2006), available at http://www.insidehighered.com/news/2006/10/10/asian (last visited May 19, 2012). " 'We make those comparisons because we feel it's the only way we can get through and get our students looked at,' said the counselor, to knowing nods from others in the audience." Id. One college admissions officer offered "she hears lots of talk about admissions officers who complain about 'yet another Asian student who wants to major in math and science and who plays the violin' or people who say 'I don't want another boring Asian.' " Id.

In 1988, the Department of Education's Office of Civil Rights ("OCR") launched an investigation into Harvard's admissions practices, to determine whether the school was discriminating against Asian Americans. OCR concluded that "[o]ver the last ten years Asian American applicants have been admitted at a significantly lower rate than white applicants," but "the primary cause of the disparity was the preference given to children of alumni and recruited athletes . . . and that [the preferences] were legitimate and not a pretext for discrimination." Civil Rights Issues Facing Asian Americans in the 1990s, U.S. Comm'n on Civil Rights, February 1992, at 120 ("USCCR").

Nonetheless, "quite often" and "in a number of cases," Harvard admission officers labeled Asian

17 American applicants as "science/math oriented, quiet, shy, reserved, self-contained, and soft spoken" – and these attributes were assigned to Asian Americans more frequently than to whites. Id. at 126 (citing U.S. Dept. of Education, Office for Civil Rights, Statement of Findings (for Compliance Review No. 01-88-6009 on Harvard University), Oct. 4, 1990, at 24) ("OCR"). "[The applicant's] scores and application seem so typical of other Asian applications I've read: extraordinarily gifted in math with the opposite extreme in English." Id. at 126 (citing OCR at 25). "These comments suggest that Harvard's admissions staff may have been influenced by the stereotype of Asian Americans as achieving academic excellence at the expense of a balanced overall personal development." Id.

At one time, Brown University seriously investigated claims of discrimination against Asian American applicants for admission. Unsurprisingly, it appeared evaluation of non-objective, non-academic criteria was marred by bias.
It was clearly stated by all admission staff to whom we spoke that Asian-American applicants receive comparatively low non-academic ratings. These unjustified low ratings are due to the cultural bias and stereotypes which prevail in the Admissions Office. Such bias and stereotypes prevent admission officers from appreciating and accurately evaluating the backgrounds and nuances of the Asian-American cultural experience . . . the admission practices used to implement

18 these policies have resulted in ... unfair treatment. Jerome Karabel, THE CHOSEN: THE HIDDEN HISTORY OF ADMISSION AND EXCLUSION AT HARVARD, YALE AND PRINCETON 501 (2005) ("Karabel") (quoting Brown Univ. Corp. Comm'n on Minority Affairs, "Report to the Corporation Committee on Minority Affairs From Its Subcommittee on Asian American Admissions," February 10, 1984, at 4). While the school did not admit to having consciously engaged in discrimination, it nonetheless concluded that "[i]f left unrectified, the combination of policies and practices would make the resulting inequities intentional." USCCR at 112 (quoting Brown Report at 2).

Of course, as described supra by University of California officials, specific racial outcomes are, in fact, intended. And at some point, institutions seek- ing such specific racial outcomes drop the pretense that their decisions be made on account of vague factors correlated to race, and simply adopt direct quotas. A recent study found that 21% of competitive schools first weigh applicants based on "institutional fit" rather than academic qualifications, with "underrepresented race/ethnicity" tying "exceptional talent" as the most commonly offered top factor in the determination. Thus,
When an applicant has an exceptional talent (e.g. music, athletics) or is part of a severely underrepresented group at the institution, the applicant may not compete for admission against the larger applicant pool. Instead,

19 he/she may compete only among those with the same talent or within the same group. In these circumstances, sets of applications are considered separately based on a university's institutional needs. As a result, disparities may arise between the levels of academic merit of certain subgroups of students.

Scott Jaschik, How They Really Get In, INSIDE HIGHER ED (April 9, 2012), available at http://www.inside highered.com/news/2012/04/09/new-research-how-elite- colleges-make-admissions-decisions (last visited May 18, 2012) (internal quotation marks and citation omitted) (emphasis added).

At least some advocates of race-conscious admissions tests concede their pursuit of "diversity" takes a human toll. "As disheartening as evidence of admissions discrimination against Asian Americans would be, the pursuit of diversity necessarily requires colleges to make some harsh decisions about whom to accept." Affirmatives of Affirmative Action, HARVARD CRIMSON (February 19, 2008), available at http:// www.thecrimson.com/article/2008/2/19/affirmatives-of- affirmative-action-a-study/ (last visited May 18, 2012). Amici submit that in today's political environment, the Crimson's editors could not have published the foregoing statement with "blacks" or "Hispanics" substituted for "Asian Americans." But at least as far as the Equal Protection Clause is concerned, "dis- crimination against Asian Americans" by public

20 institutions is not merely "disheartening" or regrettably "harsh" – it is illegal.

II. The Pretexts Employed to Limit Asian American School Enrollment Are Indistinguishable from those Utilized to Im- pose Quotas Against Jews Throughout Much of the Past Century.

The challenges facing Asian American students today are not new. The Equal Protection Clause itself is a response to the persistence of invidious discrimination in our society, a problem to which institutions of higher learning have never been immune. Every facet of the discrimination that Asian Americans face today in college admissions has been reflected in the Jewish experience.
Echoing modern day concerns about an excessive number of Asian Americans that might be admitted under purely academic standards, Dartmouth President Ernest Hopkins once warned that "any college which is going to base its admissions wholly on scho- lastic standing will find itself with an infinitesimal proportion of anything else than Jews eventually." David O. Levine, THE AMERICAN COLLEGE AND THE CULTURE OF ASPIRATION 1915-1940 156 (1986 ed.) ("Levine") (citation omitted). And as late as 1961-62, a member of Yale's Admissions Committee reported a reluctance to recruit academically-qualified students who would, in all likelihood, be Jews:

21

One of the reasons nobody wanted to go to Brooklyn Tech or Bronx Science or Stuyvesant was because those schools were where the Jews were. And I would hear, "They all have 95 averages and 700 college boards. Do you want to get them stirred up to apply to Yale and then have to turn them down?" Karabel at 331. "[W]e could fill all of Yale with them. But we can't, of course." Id. (citing Daniel Oren, JOINING THE CLUB: A HISTORY OF JEWS AND YALE 200- 01 (1985)).
Indeed, the notion that a school can have "too many" members of a particular race, religion, or ethnicity long predates modern concerns about so- called underrepresented minorities. According to Robert Corwin, Chairman of Yale's Board of Admissions from 1920 to 1933, Yale would "become a different place when and if the proportion of Jews passes a certain as yet unknown limit." Karabel at 207 (citation omitted). At a May 1918 meeting of the Association of New England Deans, "the topic of the day was the rapid increase in the 'foreign element,' and the deans of Tufts, Bowdoin, Brown and MIT all ex- pressed concern about the growing number of Jews." Id. at 75 (citation omitted). Yale Dean Frederick Scheetz offered:
I think we shall have to change our views in regard to the Jewish element. We should do something to improve them. They are getting there rapidly. If we do not educate them, they will overrun us. We have got to change

22 our policies and get them into shape. A few years ago every single scholarship of any value was won by a Jew. I took it up with the Committee and said that we could not allow that to go on. We must put a ban on the Jews. We decided not to give them any scholarships but to extend aid to them in the way of tuition. Id. (citation omitted).

Just as schools today devise various mechanisms to increase some racial group representation at the expense of Asian American students, schools in the last century were not above manipulating their methods to achieve a desired demographic result reflecting fewer Jews. Presaging Respondents' "Top Ten" plan, Harvard sought to diversify its enrollment (and reduce its number of Jews) by adopting a policy of admitting the top seventh of qualifying school classes. Id. at 101, 105. When the plan backfired, Harvard suspended its operation in heavily Jewish areas as part of its restrictive program. Yale Dean Clarence Mendell left a meeting with Harvard's Admissions Committee Chairman with the understanding that "they are going to discontinue – for the East at least – the 'first seventh' arrangement which is bringing in as high as 40% Jews. They are also going to reduce their 25% Hebrew total to 15% or less by simply rejecting without detailed explanation. They are giving no details to any candidate any longer." Id. at 109 (citation omitted).

23

Throughout the era of restrictive anti-Semitic practices, there had never been any doubt of Jewish students' academic qualifications. To the contrary, as with Asian Americans today, Jews were viewed with disdain for being too academically successful, as it was their academic success that threatened to squeeze out the sons of the WASP establishment. According to Yale Dean Frederick Jones, "[u]ndergraduates would no longer compete for 'first honors,' because they did 'not care to be a minority in a group of men of higher scholarship record, most of whom are Jews." Marcia Graham Synnott, THE HALF OPENED DOOR: DISCRIMINATION AND ADMISSION AT HARVARD, YALE, AND PRINCETON, 1900-1970 15 (2010) ("Synnott") (citation omitted).
And as with Asian Americans today, the knock against Jews was that academic achievement allegedly came at the expense of sociability. As early as 1914, Columbia Dean Frederick Keppel wrote:
One of the commonest references that one hears with regard to Columbia is that its position at the gateway of European immigration makes it socially uninviting to students who come from homes of refinement. The form which the inquiry takes in these days of slowly-dying race prejudice is, "Isn't Columbia overrun with European Jews, who are most unpleasant persons socially?"

Frederick Paul Keppel, COLUMBIA 179 (1914). One anonymous Columbia critic decried

24 the complete lack of undergraduate atmosphere about any group of [Columbia students]. Singularly absent is the grace, the swagger the tall attractive sleekness which, if it does not always dominate the usual college group, at least always touches it importantly. These men, one senses at once, are not of the highest caste, nor have they among them an influential sprinkling of members of the highest caste for their mod- els . . . Seen quickly, there is even a certain grubbiness about them. One somehow ex- pects them all to be Jews, for it is usually the Jewish members of such a group who lower the communal easy handsomeness.

Karabel at 87 (quoting M.G. Torch, The Spirit of Morningside, MENORAH JOURNAL, March 1930, at 255).

Reflecting a common view of his day, Yale's Corwin believed that too many Jews lacked "manliness, uprightness, cleanliness, native refinement, etc.," id. at 111 (quoting Robert N. Corwin, Memorandum on the Problems Arising from the Increase in the Enrollment of Students of Jewish Birth in the University, May 12, 1922, Yale Univ. Archives), and that Yale had "about all of this race that it can well handle," beyond the "saturation point." Id.
The perpetrators of Jewish restrictions may not have had Asian Americans in mind, but they acknowledged that their discriminatory practices could effectively be used to target other groups, including Asian Americans. Harvard President A.

25 Lawrence Lowell, the driving force behind that school's restrictive Jewish quotas, viewed "sociability" as a pretext, proposing limitations upon

any group of men who did not mingle indistinguishably with the general stream, – let us say Orientals, colored men, and perhaps . . . French Canadians, if they did not speak English and kept themselves apart; or we might limit them by making the fact that men do not so mingle one of the causes for rejection above a certain percentage. This would apply to almost all, but not all, Jews; possibly, but not probably, to other people.

Synott at 21 (citation omitted) (emphasis added).

Today, Respondents and their supporters strenuously avoid any suggestion that they are implement- ing a quota system, but then, those who consciously restricted Jewish enrollment likewise rejected the language of hard quotas in favor of fuzzy criteria. Harvard's Lowell came to acknowledge the difficulty in enacting explicit quotas, which even in the 1920s could offend sensibilities. Fortunately for him, common prejudices and stereotypes allowed the attainment of discriminatory results by reference to facially-neutral criteria. When Lowell imposed a quota on the number of Jews receiving scholarships, instructing that the "percentage allotted to Jews in their first year at Harvard should not exceed the percentage of Jews in the Freshman class," Synnott at 59 (citation omitted), the school implemented the directive by adopting a character test. "While awards

26 would continue to be made 'primarily on the basis of high scholarship,' holders also had to be 'men of approved character and promise.' " Id.

Accordingly, turning to the "problem" of allegedly excessive Jewish enrollment, Lowell noted that
the Faculty, and probably the governing boards, would prefer to make a rule whose motive was less obvious on its face, by giving to the Committee on Admission authority to refuse admittance to persons who possessed qualities described with more or less distinctness and believed to be characteristic of the Jews.

Karabel at 89. Yet "the Faculty should understand perfectly well what they are doing, and that any vote passed with the intent of limiting the number of Jews should not be supposed by anyone to be passed as a measurement of character really applicable to Jews and Gentiles alike." Id. (citation omitted).

On June 2, 1922, Harvard faculty approved the formation of a special committee "to consider principles and methods for more effectively sifting candidates for admission." Id. at 93 (citation omitted). Lowell incorporated into the meeting's minutes the statement that "there could be no doubt that the primary object in appointing a special Committee was to consider the question of Jews." Synnott at 58 (citation omitted). He later described the meeting's outcome: "We . . . attained by far the most important object, which was that of making substantially every

27 member of the Faculty understand that we had before us a problem, and that that problem was a Jew problem and not something else. We had also brought the faculty to the point of being ready to accept a limitation of the number of Jews, for their own bene- fit as well as that of the college. . . ." Karabel at 93-94 (citation omitted).

When the faculty committee nonetheless rejected measures to limit Jewish enrollment, id. at 100-01, Lowell formed a different, more accommodating committee to study the question of capping class size. If the size of the entering class was not limited merely by raising admissions standards, the school would require the adoption of discretionary admissions policies. Lowell did not believe that a cap was other- wise necessary. "[W]e are in no present danger of having more students in college that we can well take care of; nor, apart from the Jews, is there any real problem of selection, the present method of examination giving us, for the Gentile, a satisfactory result." Id. at 131 (citation omitted).
The latter committee recommended limiting class size, and using teacher recommendations and personal interviews to weigh applicants' "aptitude and character." Id. at 102 (citation omitted).
To prevent a dangerous increase in the pro- portion of Jews, I know at present only one way which is at the same time straightforward and effective, and that is a selection by a personal estimate of character on the part of the Admission authorities, based upon the

28 probable value to the candidate, to the college and to the community of his admission. Id. at 107 (citation omitted).

Lowell's description of the "character" tests could easily describe the rationale for race-conscious ad- missions criteria today: the prevention of dangerous (or at least, undesirable) proportions of some ethnic groups relative to others, by estimating each admission decision's putative value not only to the candidate, but to the school and community as a whole. Once individual merit is made secondary to the alleged school or community interest in racial balance, anything is possible.
Echoing Espenshade and Radford's suggestion that "[i]t is these other aspects of race and ethnicity that matter, not race itself," Espenshade at 94, Lowell "insisted that he was not proposing discrimination against the Jews but rather 'discrimination among individuals in accordance with the probable value of a college education to themselves, to the University, and the community,' carefully adding that 'a very large proportion of the less desirable, upon this basis, are at the present time the Jews.' " Karabel at 107-08 (citation omitted).
Other schools likewise targeted vague characteristics with respect to which Jews allegedly tended to differ. Dartmouth's President Hopkins, denying a charge of discrimination, acknowledged that "[i]t probably is a fact that a boy of Jewish heritage has to have outstanding characteristics in general that are

29 not required of racial stocks a little less aggressive." Levine at 154 (1988 ed.) (citation omitted). Yale's Corwin understood that "it would give us better publicity if we should speak of selection and of the rigid enforcement of high standards rather than of the limitations of numbers." Karabel at 113 (citation omitted). Thus, Yale capped enrollment in 1923, and announced that admission would in part be based upon "qualities of personality and character." Id. at 114 (citation omitted).

Yet even this did not suffice to achieve the de- sired quota, as in Corwin's words,
No college or school seems to have discovered or devised any general criteria which will operate to exclude the undesirable and un- educable members of this race. All which have been successful in their purpose have had to avail themselves of some agency or means of discrimination based on certain non-intellectual requirements. Id. (citation omitted).
Just as the student papers of today applaud "holistic" and "comprehensive" admissions policies, with little regard to the unfortunate but necessary- for-the-greater-good impact on individual Asian American applicants, so too did the student papers of yesteryear endorse the murky criteria that worked to limit Jewish enrollment.
The YALE DAILY NEWS endorsed the idea of greater admissions subjectivity, as "[c]ontinuing this same

30 scholastic basis for admission, Yale will soon reach the sorry state where her sons will be mere brain specimens, where Yale graduates will find no room for what children of theirs are not abnormal." Applicants Submit Photographs, YALE DAILY NEWS, March 29, 1926, at 2. Yale's admission policy should include "more consideration of the character, personality, promise and background of the individual in question. Yale must institute an Ellis Island with immigration laws more prohibitive than those of the United States government." An Ellis Island for Yale, YALE DAILY NEWS, March 30, 1926, at 2. Clearly referencing Jews in the code of the day, the paper offered that

[t]he survival of the fittest should yield men who are equipped to do more than pass scholastic examinations or earn money . . . If democracy must prevail in the University, it would be a purer form under the test of character and leadership than simply by open competition of book-learning. Those dropped on such a basis would gain access to other centers of culture.

Id. The DAILY PRINCETONIAN endorsed "vital factors as character, personality, physical ability, public spirit, and all that goes to make leadership of the highest type. It is our ambition for Princeton that it should develop, not mere scholars, but leaders – men of sound body, mind and spirit." How Shall We Limit Our Enrollment? THE DAILY PRINCETONIAN, January 27, 1922, at 2.

31 And finally, just as Asian Americans today sustain a disproportionate admissions burden in the name of "diversity," so too were Jews restricted at one time in the name of "diversity" and "balance." Harvard Provost Paul Buck declared that the school's goal of achieving admissions "balance" was threatened by the "large metropolitan public high schools of New York and New Jersey," from which "95 percent of the applicants for Harvard . . . are of one category – bright, precocious, intellectually over-stimulated boys," and the "larger private schools from these same states [which] are no better . . . weighted with the delicate, literary type boys who don't make the grade socially with their better balanced classmates who, in turn, head for Yale or Princeton." Karabel at 185 (quoting Paul H. Buck, Balance in the College, HARVARD ALUMNI BULLETIN, February 16, 1946, at 406). "In contrast to these 'floppy ducklings,' Harvard should seek out sturdy young men of 'the healthy extrovert kind . . . so much admired by the American public.'" Id. Notwithstanding their relative academic weakness, such applicants must be admitted to create "a student body balanced in its composition and its potentialities for later contribution to all phases of American life." Id. (quoting Paul H. Buck, Who Comes to Harvard? HARVARD ALUMNI BULLETIN, January 10, 1948, at 314).

Responding to a Jewish alumnus's letter pointing out apparent discrimination, Yale President Charles Seymour explained that to remain "a truly national institution, representative of the country as a whole

32 . . . may, in certain circumstances, involve some temporary restriction on the numbers selected from one or another of the nation's population groups in order to prevent distortion of the balanced character of the student body." Karabel at 209 (citation omit- ted). "[L]imitations on the number from particular groups would sometimes be necessary 'to keep the various elements in the incoming classes in some rough approximation to the proportions which obtain throughout the national population.'" Id. As Lowell had put it, Harvard could not accept more Jews than it could "effectively educate" in "the ideas and traditions of our people. Experience seems to place that proportion at about 15%." Id. at 89 (citation omitted).

Indeed, the under-qualified minorities that "diversity" was originally conceived to assist were not blacks or Hispanics, but Protestant prep school legacies. As late as 1960, a Harvard admissions report defended giving prep school candidates preferential admissions treatment on the theory that "'gifted students' obtain a better education 'by living in an undergraduate population representing a wide variety of school backgrounds.' Moreover, private school students 'contribute a great deal to the intellectual atmosphere of Harvard,' even though many of them are 'not oriented toward academic or professional training, and so are not interested in striving for degrees with honors.'" Id. at 276 (citation omitted). This rationale was, of course, contrary to the widely- held belief that Jews and Gentiles were socially

33 incompatible, but little else could rationalize discriminatory intent.

Today, the notion that Harvard should loosen its academic standards to admit otherwise unqualified WASPs, so that high-achieving minorities might have the benefit of their interaction, would strike many university administrators as absurd. Yet that was the ultimate logic of limiting Jewish enrollment not long ago, and that rationale is identical to that advanced by proponents of race-conscious admission standards, only with different groups occupying the same variables.
Respondents may plead that unlike the "bad" discrimination of old, their more modern variety is wholesome and well-intentioned. But every government official who would violate the Constitution in any way can assure himself of the purity of his motives, just the restrictionists of the past believed themselves to be acting in the public interest. What matters here is that virtually every aspect of modern race-conscious admissions standards employs a mechanism or excuse for devaluing its victims that has already been honed for decades in targeting Jews for exclusion.
Someday, the practices and theories endorsed by Respondents will be held in regard equal to those of Lowell and Corwin. This Court should hasten that day by acknowledging that race-conscious admission

34 standards are generally incompatible with the constitutional guarantee of equal protection.

III. This Court Should Not Defer to State Officials In Matters Relating to Racial Discrimination.

When Harvard's Lowell failed to convince the faculty that Jews should be restricted, he formed a committee that consciously utilized the discretion required by enrollment caps to implement his desired quota. When Texas and Florida officials sought to assuage concerns about facially discriminatory ad- missions policies, they implemented pretextual geographic selection standards that would boost the number of racially-desired students. When California voters ratified a constitutional amendment forbidding race-based university admissions, school officials created "holistic" review procedures designed to resist the people's will. And contrary to this Court's instructions in Grutter, 539 U.S. at 334, it now appears that elite institutions persist in race-norming.
The sad history of invidious discrimination in our Nation's institutions of higher learning teaches one overarching lesson: school administrators, as a class, are clever and persistent people. Utterly convinced of the righteousness of their cause, school administrators will invoke any excuse, and employ any mechanism, to keep discriminating on the basis of race. If this Court's opinions on the subject of equal protection in school admissions are to have any practical

35 effect, if school officials are to be bound in any meaningful way by the Equal Protection Clause, the Court cannot defer to the judgment of school administrators on the subject. The culture of higher education simply does not accept that there is anything wrong with racial discrimination and, indeed, views racial dis- crimination as a moral imperative and public good.

Petitioner and several of the other amici effectively demonstrate that deferring to government officials with respect to racial classification is incompatible with strict scrutiny, a doctrine based upon presumptive unconstitutionality. "More than good motives should be required when the government seeks to allocate its resources by way of an explicit racial classification system." Adarand Constructors, Inc. v. Peña, 515 U.S. 200, 226 (1995) (citation omitted).
Amici would add that the problem with deference reaches deeper than the four corners of the strict scrutiny doctrine, or this Court's specific pronouncements regarding race-conscious government action. The notion that this Court would defer to the alleged "expertise" of government officials whose conduct implicates the security of individual rights undermines the Court's basic constitutional function.
Alexander Hamilton warned in FEDERALIST NO. 78 that
Liberty can have nothing to fear from the judiciary alone, but would have everything to fear from its union with either of the

36

other departments. . . [. F]rom the natural feebleness of the judiciary, it is in continual jeopardy of being overpowered, awed, or influenced by its coordinate branches.

THE FEDERALIST NO. 78, at 402-03 (Alexander Hamilton) (George W. Carey & James McClellan eds., 2001). Presumption of legislative constitutionality, at least, "is not to be collected from any particular provisions in the constitution." Id. at 403-04.

The question for Hamilton was not whether judges would be superior to the political branches, but whether the people's constitutionally-expressed will would bind recalcitrant government officials – a task that could only be carried out by independent and properly skeptical courts. Hamilton had little use for the argument that courts might supplant their will for that of the legislature. "The observation, if it prove any thing, would prove that there ought to be no judges distinct from that body." Id. at 405.
Not surprisingly, the Framers placed a high value on truly independent judicial review. James Madison expressed his hope that federal courts "will be an impenetrable bulwark against every assumption of power in the legislative or executive; they will be naturally led to resist every encroachment upon rights expressly stipulated for in the constitution by the declaration of rights." 1 ANNALS OF CONG. 457 (Joseph Gales ed., 1789) (statement of Rep. Madison). As Justice Patterson stressed, judicial review expressed popular sovereignty, the Constitution being "the work

37 or will of the people themselves, in their original, sovereign, and unlimited capacity" to which political actors were subordinate. Vanhorne's Lessee v. Dorrance, 2 U.S. (2 Dall.) 304, 28 F. Cas. 1012, 1014 (C.C.D. Pa. 1795).

Deferring to mere assertions of legislative or executive expertise is incompatible with this Court's essential charter. When difficult technical or scientific questions arise that implicate individual rights, the Court does not defer to the government's regulatory expertise – it should defer to the people's constitutionally-secured values. To do otherwise would be to hold that the political branches may trump individual rights merely by conjuring an allegedly complex problem – an exceptionally easy task for most regulators. Here, the difficult task is the composition of a "balanced" and "diverse" student body, but the argument is mere bootstrapping. It is not at all hard to admit a freshman college class on the basis of objectively demonstrated academic merit.
Amici would welcome this Court's confirmation that hard-working students cannot have their achievements devalued on account of race. But the country can only be assured that racial double- standards are ended by this Court's unequivocal command that school officials may not use race in admitting students, period. --

38 CONCLUSION

When details of Harvard's debate regarding Jewish restrictions reached the pages of the NORTH CHINA STAR, an alumnus in Tientsin expressed his displeasure to Harvard's President. " 'Articles like this will deter our Chinese students from coming to Harvard,' he wrote Lowell, 'and also make them feel that democracy is a failure in America.'" Synnott at 80 (citing Emmett Russell, Nan Kay College, Tientsin, China to A. Lawrence Lowell, August 15, 1922, Abbott Lawrence Lowell Papers, Harvard University; Harvard Faces Problem of Cutting Down Number of Students Attending by Refusing Admission to Jews, NORTH CHINA STAR, August 15, 1922, at 6) (other citation omitted).
Nearly a century later, the Asian Americans have arrived to face the same hurdles placed before earlier immigrants. Academia not having changed as much as it should, this Court should end invidious discrimination as a matter of law.

May 29, 2012 Respectfully submitted, ALAN GURA GURA & POSSESSKY, PLLC 101 N. Columbus Street, Suite 405 Alexandria, Virginia 22314 703.835.9085 alan@gurapossessky.com Counsel for Amici Curiae